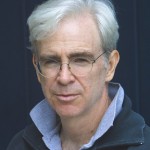 I collaborate with small businesses to plan, write, design and build their websites, and collateral print material.
Strong sites need to communicate quickly and navigate easily. Engaging copy needs to be concise and readable, without sacrificing personality. To this end my editing and writing skills have been indispensable. And when appropriate, a sense of humor doesn't hurt, either.
Designing logos is my passion, too. Not confined to a single style, I enjoy the blank canvas approach to expressing a client or product's unique character.
Square Deal Design rates are reasonable, quality is first-class, and service is friendly. Drop me an email or call 917-846-7303 if you'd like to talk about starting a project together.
More about Jim
After a B.A. in English from Trinity College and two years at Pratt Institute I cut my teeth at the award-winning Jordan, Case & McGrath ad agency, where I learned real world design from the ground up. Accounts included Aetna Insurance, Banquet Foods, NY Shakespeare Festival, Big Apple Circus and The Joyce Theater.
A stroke of good luck landed me at Grey Advertising's Entertainment & Media division, where I created tons of print campaigns for ABC-TV primetime. Great fun, and you couldn't ask for a finer team to work with.
In 1996 I launched Square Deal Design. My clients have included a wide variety of smaller firms in the arts, law, publishing, music, catering, consulting, psychiatry, real estate and a café. Though I also build static HTML/CSS sites, dynamic WordPress sites are so popular, it's currently the bulk of my business. Sites I build now are as responsive and optimized as a given budget will allow.
I'm a Mac enthusiast, mandolin player, bluegrass lover, woodworker, cyclist, and erstwhile competitive inline skater and printmaker.